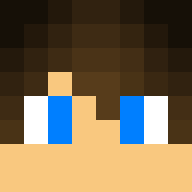 Administrator
Staff member
Introducing referral rewards! Where I give you real stuff for inviting people to the server.
How it works
:
Use /refer new <playername> in the lobby to invite your friend
Hang out in the lobby when they're joining
Your friend will be prompted to confirm
profit?
Check your standing: Use /referleaderboard or /rflb to see the leaders and /referral info for your stats.
This all works in the hub / lobby only
This month we're giving out a
$50 gift card to Amazon
. Competition is running until 9/20 5PM Eastern US time!
To claim any reward you must do so through the website on a linked account. Use /register if you don't have a website account or /link if you do to link the two.
Last edited: